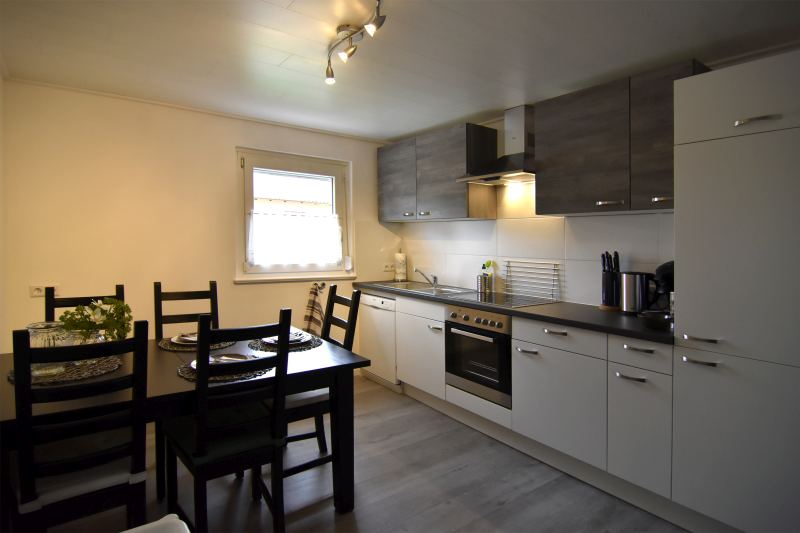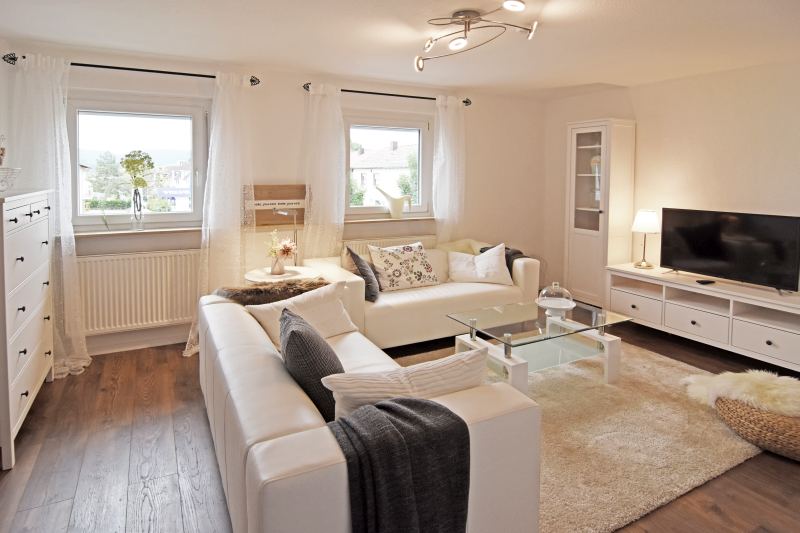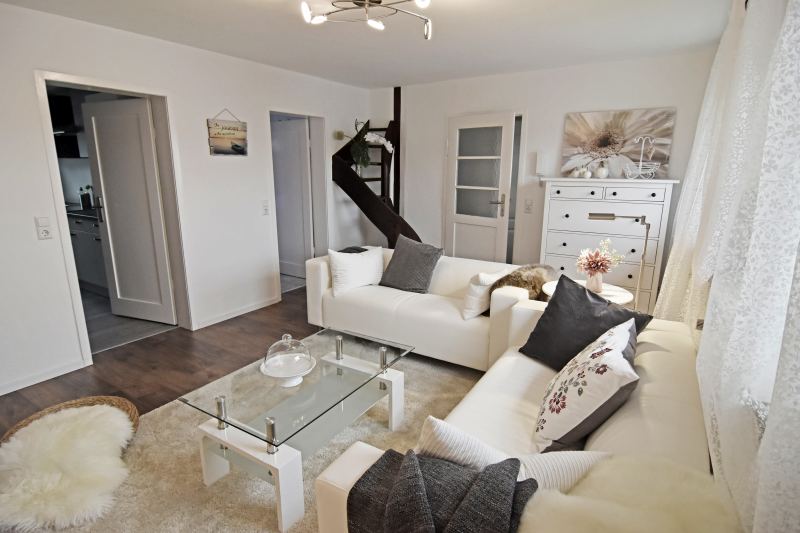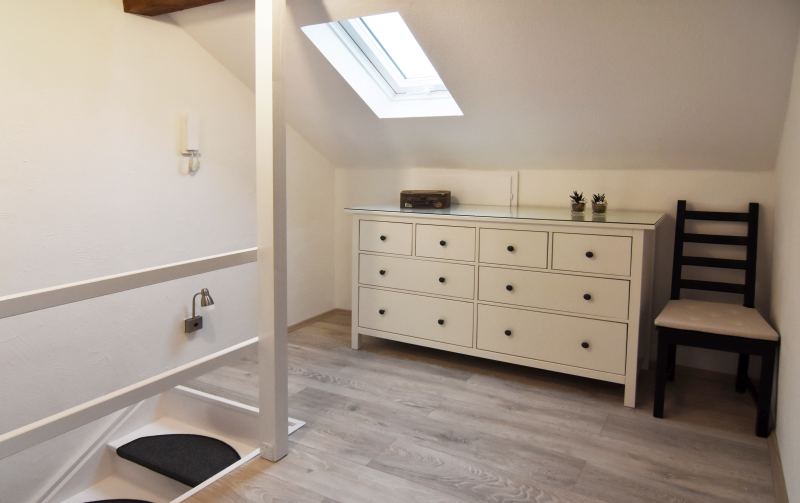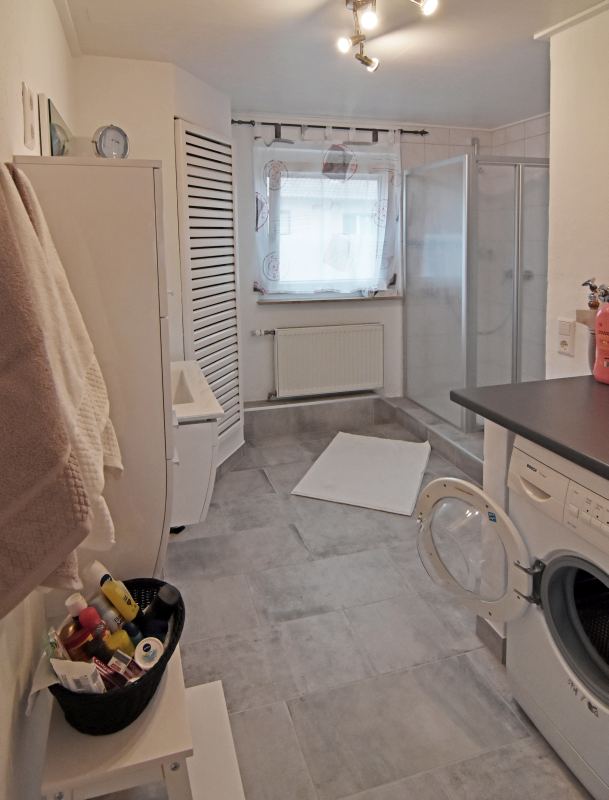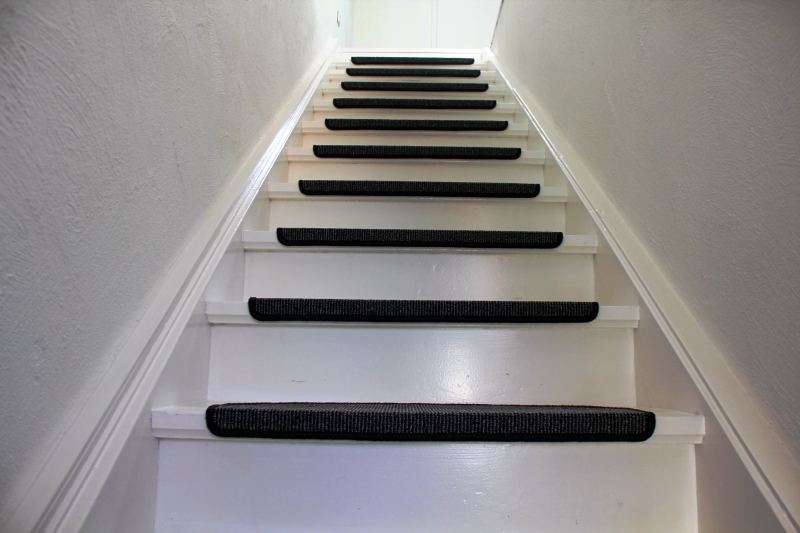 Some details about the place:
The apartment is a duplex.

A total of 65m² of living space spread over two floors.
There are 2 bedrooms in the attic, a living room, a kitchen, a bathroom, 1 toilet and a terrace.
The apartment can accommodate a maximum of 4 adults and a baby.
Please note: Smoking is prohibited in our apartment!
Of course, Wi-Fi is available.

The terrace outside belongs to our apartment. A barbecue and various garden furniture can be found in the garden shed. Please make yourself comfortable.

You have exclusive use of the parking space on the far right which belongs to this apartment.
On request, we are happy to provide a lockable storage room ( for excample for bicycles)


Domestic equipment:

In the first bedroom there's a double bed 1.60 m in width (two mattresses).
The second bedroom has two single beds, each 90cm wide.
On request, a baby bed can be provided.
Additional pillows and blankets are also available upon request.

The living room is cozy and bright and has two 2-seater sofas.
A flat screen TV (satellite), and a small USB-capable stereo system are available.

The newly fitted kitchen (2017) is fully equipped and offers an inviting dining area.
Of course, there is a dishwasher and various small kitchen appliances, such as a microwave, an egg cooker, a toaster, etc.

In the bathroom you'll find a shower as well as a washing machine and a tumble dryer.
A make-up mirror and hair dryer are also provided. The modern toilet is located in the entrance area of ​​the apartment.
A permanently installed safe is provided. Also an iron and ironing board are available, as well as various cleaning supplies. 
Should you choose a longer stay, and require an intermediate cleaning, just let us know!

We also have social and children's games such as LegoDUPLO and assorted children's books.

Upon arrival, the beds are already made and there are fluffy towels awaiting each guest

If you turn left down the street you will find a baker, a butcher, ATMs and a pharmacy.

A little further away (600m) there is a Turkish supermarket. Lidl, DM and Aldi are 1 km away.

We are very happy to offer you a drinks and food shopping service so that the fridge is already filled if you arrive late at night. Please do let us know if you would like to arrange this service.
The bus stop is only about 100 metres away and from there you can catch the bus to the city.
On the ground floor of our house you will find a beautician and a pedicure studio.
Appointments are often  available at short-notice – please do ask.